Purchase Orders
Last Updated March 19, 2021
Purchase Order management and shipment processing allows you to manage all outgoing Purchase Orders to Vendor Sources that you acquire products from.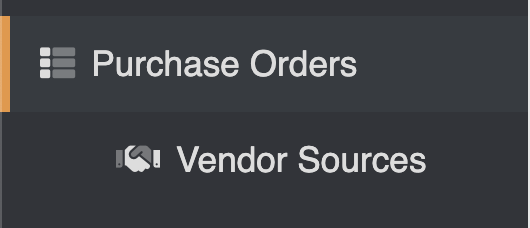 Vendor Sources
Using Purchase Orders requires you to first setup Vendor Sources – companies that you're looking to purchase products from. These Vendor Sources then need to be assigned to Catalog Items that they offer.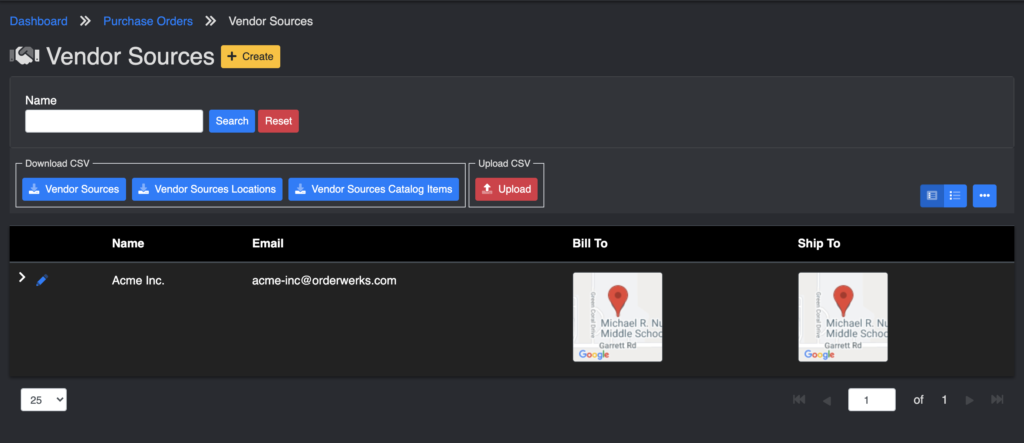 You can bulk assign catalog items in this screen by first downloading the 'Vendor Sources Catalog Items' CSV file, filling it out and then uploading the CSV.
To assign products one at a time however, you can go into the Catalog Item under Catalogs and the Catalog it's in: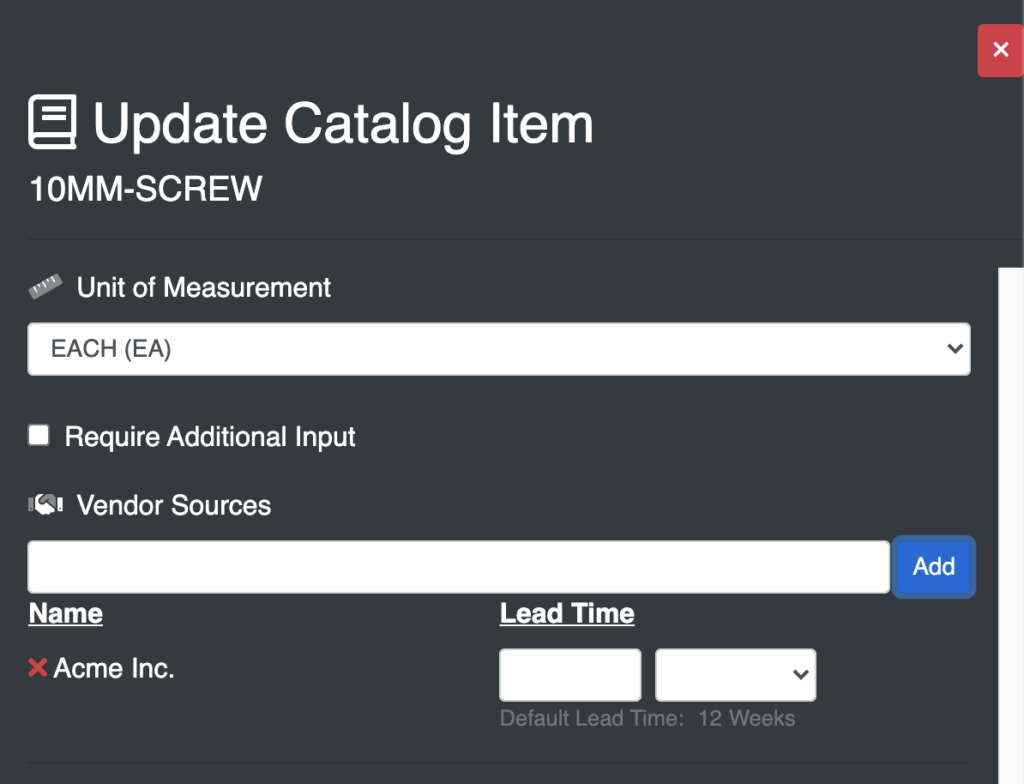 View more detailed Vendor Source information here.
Purchase Orders
Creating Purchase Orders is a simple process. From the Purchase Orders Screen, click Create and then select the Vendor Source as well as complete any relevant details such as the ship to address.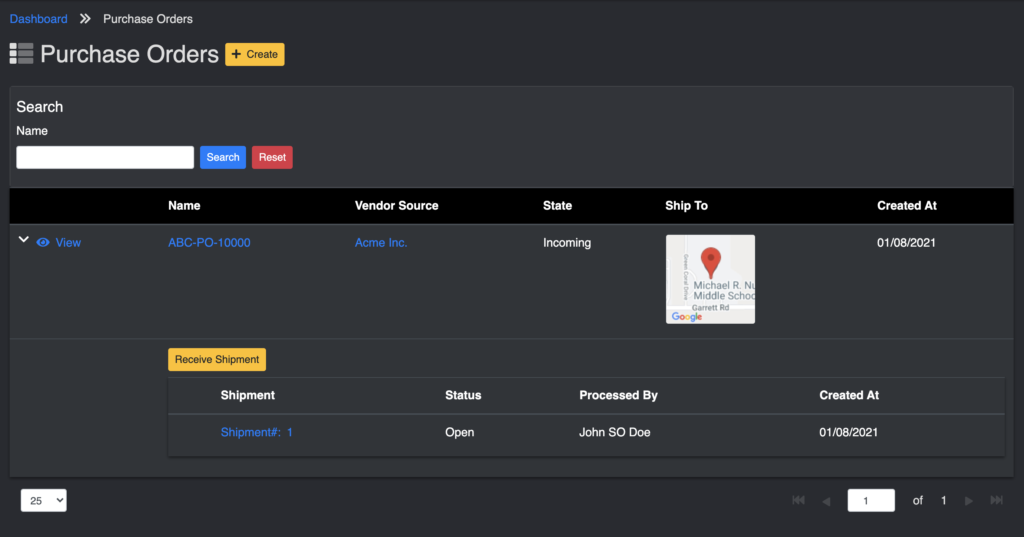 Once in the Purchase Order you can assign the catalog items that you're looking to purchase: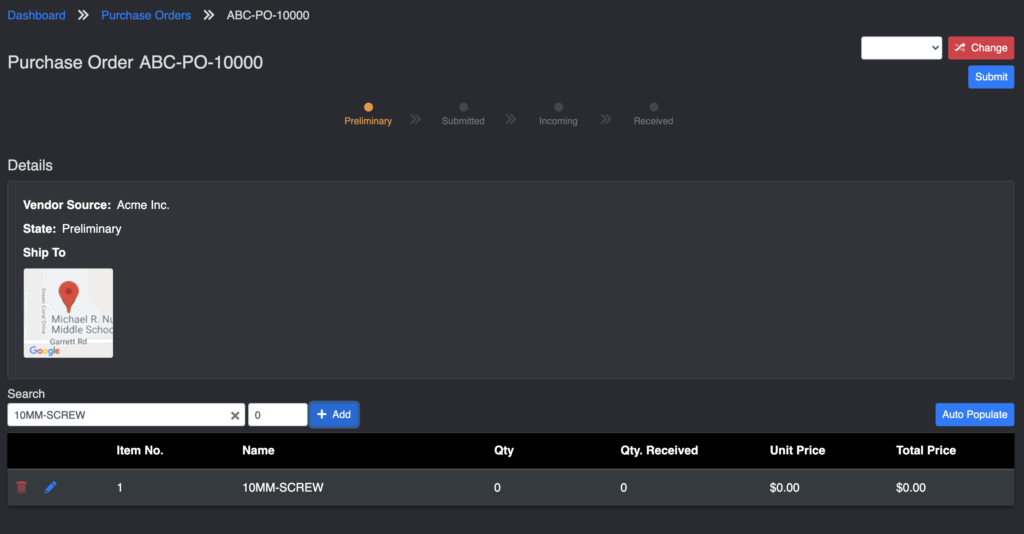 Each Purchase Order goes through different steps as it's processed and received.
Adding a shipment to the Purchase Order automatically marks it as incoming as well, and once all items have been marked as received it marks the Purchase Order as received.
As items are received, the inventory counts for the Catalog Items will increment as well.