Hubspot Getting Started
Last Updated May 15, 2022
The Hubspot integration currently works by allowing you to connect your Hubspot accounts to your Orderwerks accounts and pulling in the Contacts available at each of the accounts into Orderwerks. These Contacts can then be assigned to your Orders for easy cross-division or cross-team information on whom to contact on an order should it arise.
Getting Started
To get started, go to Integrations and then scroll down to Hubspot. With the Hubspot integration click connect where you'll be brought to Hubspot to login and authorize the Orderwerks system to access certain data.
On success, go to Users and then your Accounts view (Customer, Retailer, Vendor, etc). At this point, you'll need to click the following button: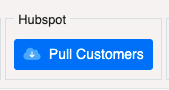 From here, there will be a popup that will give you a few options:

Connect Only – If you already have account records in Orderwerks, for example from QuickBooks Online, you would want to choose this setting to have it match up Hubspot customer records with the Orderwerks records by name (if it finds them). It won't create any customer records in Orderwerks.
Include Contacts – If you'd also like to pull down the Contact records associated with each Customer in Hubspot and associate them with the Orderwerks account.
Clicking Start will kick off the process and you'll see a progress indicator bar as the system is processing. Once completed, you'll see your Orderwerks accounts that are connected with a Hubspot integration badge:

To view the contact records on an Orderwerks account, scroll the account table to the right and click Contacts:

Clicking 'Contacts' will bring you to that accounts contact page:

Assign Contacts in Orders
In an Order, click the Edit under Details section and then use the lookup to find a Contact on the account: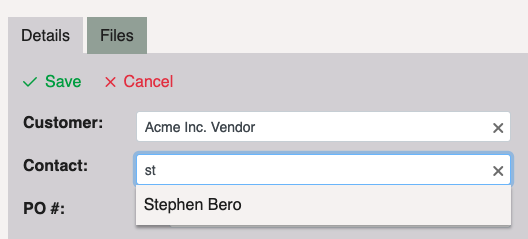 Click Save, and then this account is now associated with the Order: